WORLD'S FASTEST
DAREDEVIL LEGENDS
"The competitor I faced was death. And he is the toughest competitor in the world" Evel Knievel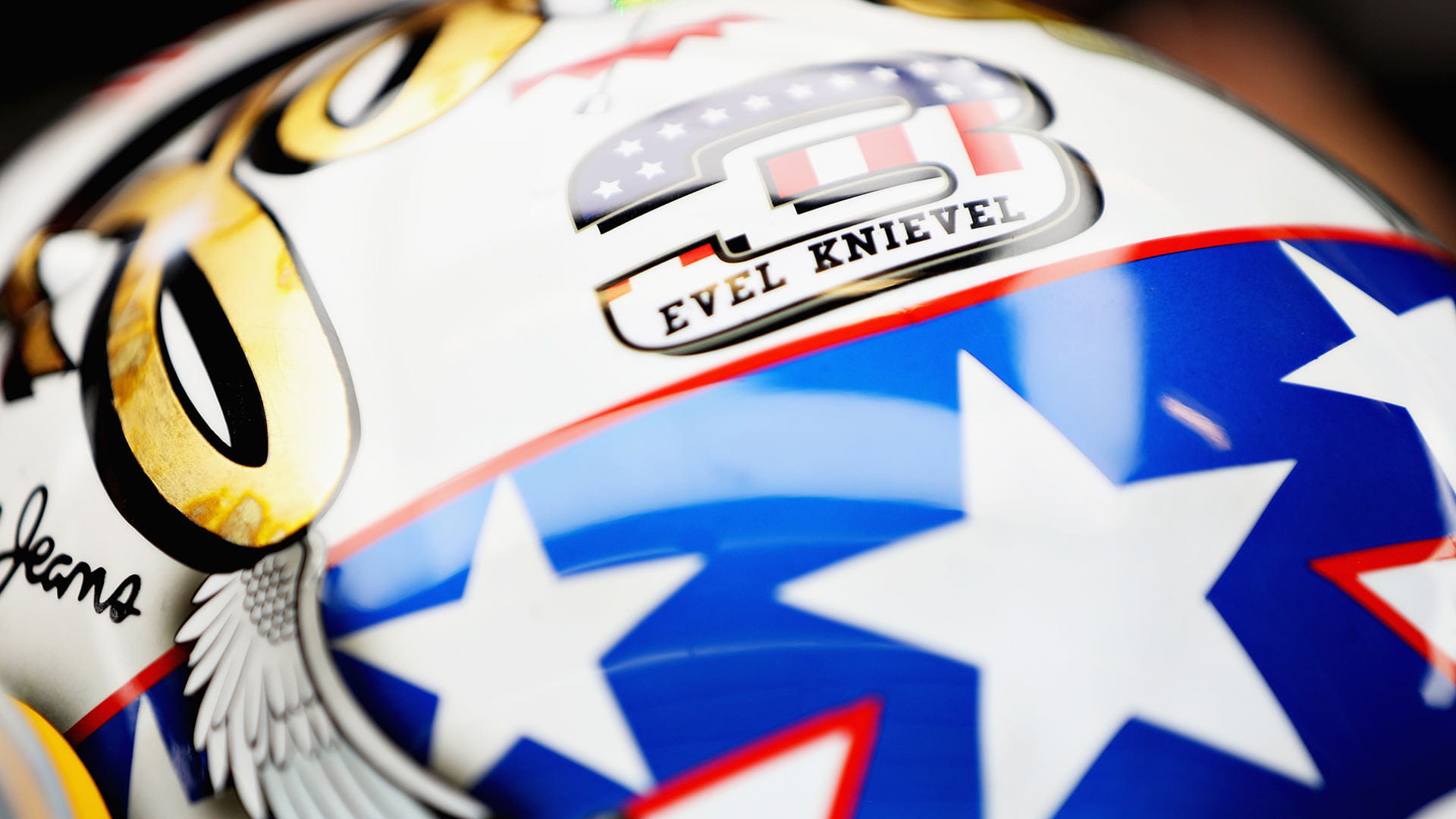 ORIGINAL DAREDEVIL
The words of Evel Knievel add spice to what is already the ultimate adrenaline rush. He was the man who looked death in the eye and never blinked… the original daredevil.
The ride that made him his fortune came on 31 December 1967 when he attempted to jump the 141 feet between the Caesar's Palace water fountains in Las Vegas on a Triumph.
His favoured jump bike – a 650cc Triumph T120TT Bonneville named 'Colour me Lucky' – wiped out on landing, leaving Knievel in a reported coma and suffering from multiple injuries.
He later said: "I never missed a take-off. Landings? That's where the trouble begins."
The Caesar's Bonneville was the making of him and he went on to achieve his dream of becoming a global superstar.
Image Source: Caesars Palace, Getty Images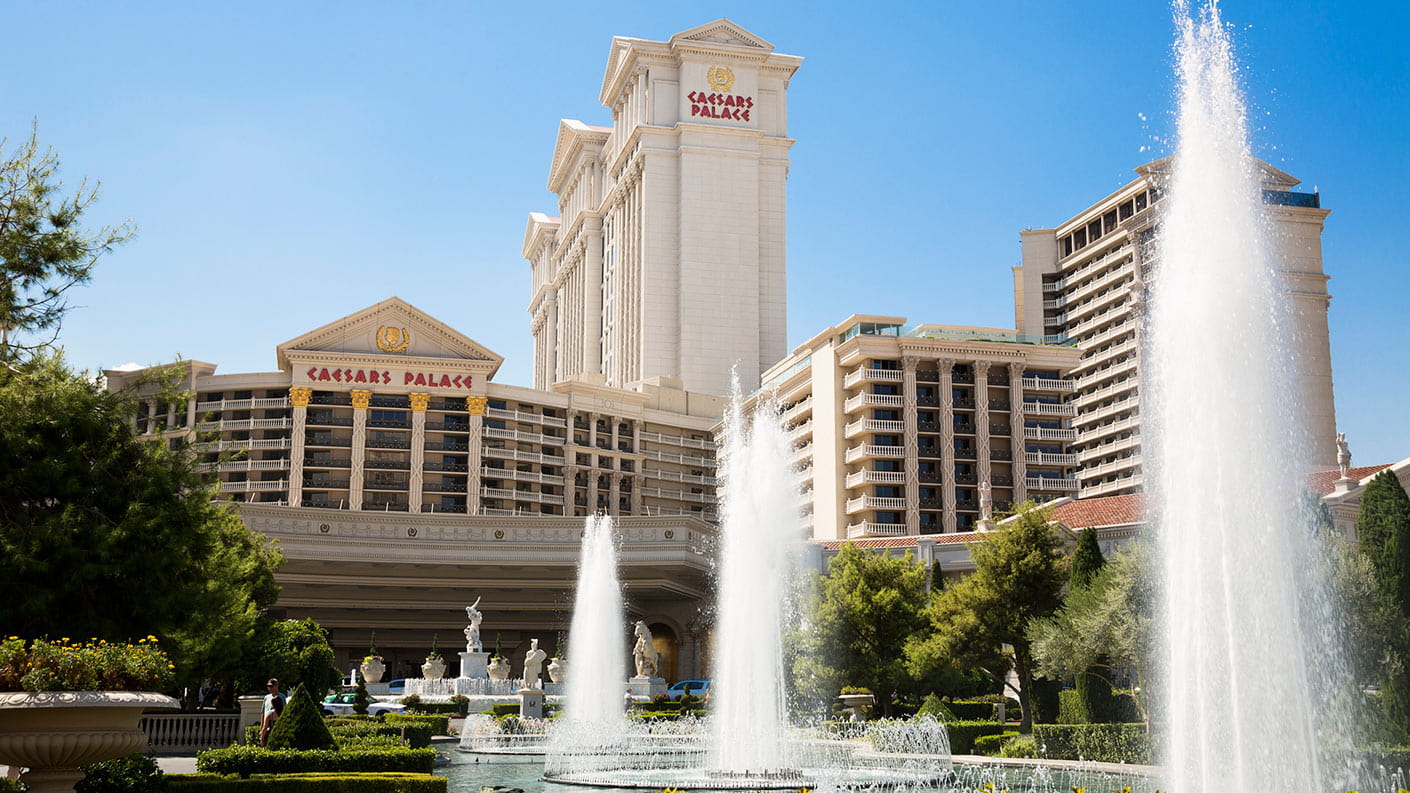 SPEED ADDICT GUY
Guy Martin does everything at full tilt. In fact, you could say he's addicted to speed. No surprise then that two of the former TT racer's brushes with maximum velocity have come on Triumphs.
Martin holds four speed records, including his 2016 Wall of Death ride on a modified 1970s T160 750cc Triumph Trident Triple at Manby Airfield in his home county of Lincolnshire. He withstood 5.2G to hit 78mph and take the Guinness World Record.
In 2016 and 2017 he was at the forefront of Triumph's bid to smash the current land-speed record of 376.363mph in the purpose-built 1,000bhp Triumph Infor Rocket Streamliner. However, Mother Nature had other ideas and poor weather conditions prevented the run.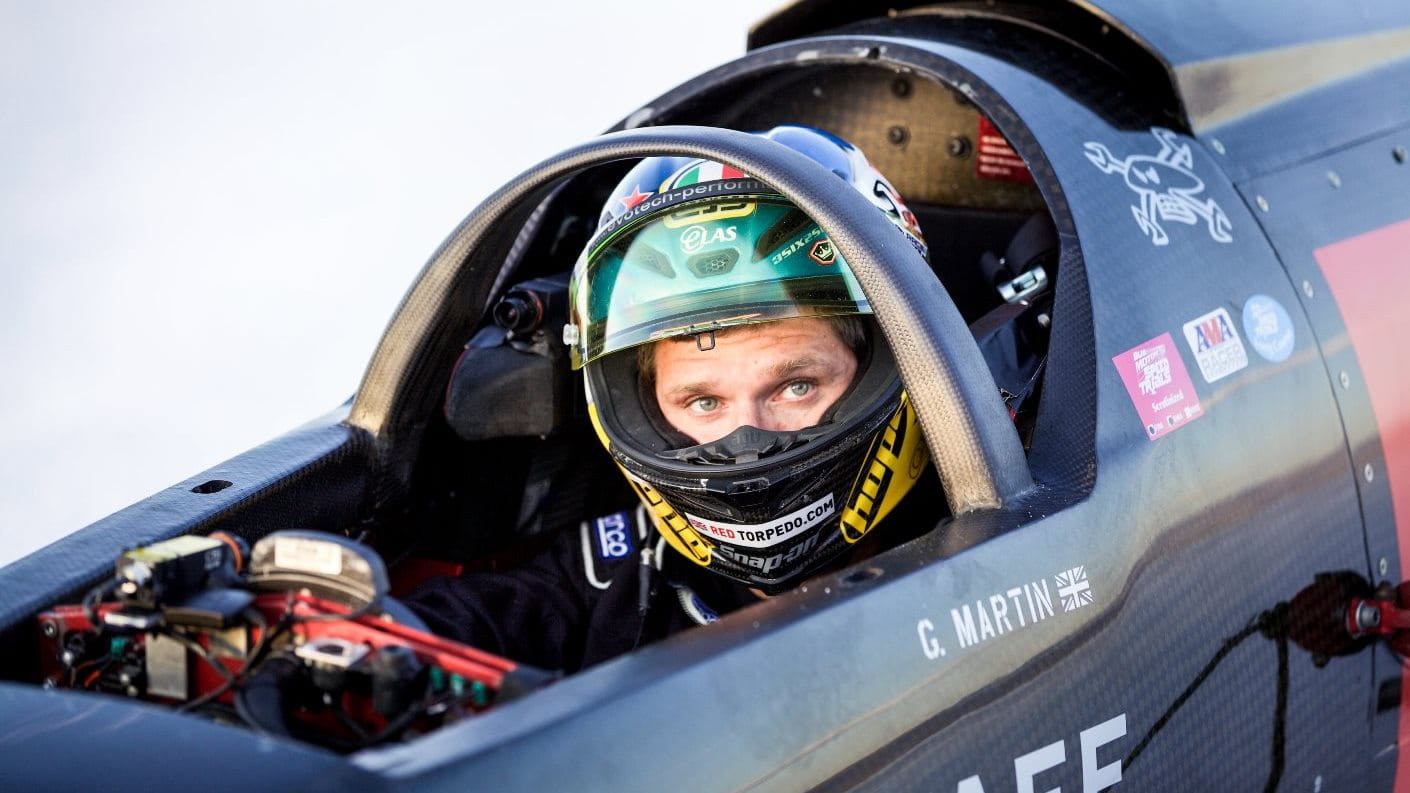 STUNT STARS
When it comes to a chase or barreling down stairs in the middle of Rome, Triumph is frequently the bike of choice.
Triumphs have long been a staple for the stars, with Tom Cruise, Clint Eastwood, Bob Dylan, Angelina Jolie and Elvis Presley all swinging their legs over the distinctive logo since the big screen began. However, it is often the stunt doubles who do the trickier work, right from the time Bud Ekins hurtled over that barbed wire in The Great Escape in 1963.
More recently, Triumph stunt rider Nick Brocha was Ryan Reynolds' stunt double in The Hitman's Bodyguard on a Speed Triple R.
Hollywood stuntman Kieran Clarke rode a Street Scrambler as he worked alongside Tom Cruise in the Mission: Impossible franchise before moving on to work on the Transformers and The Mummy Returns blockbusters.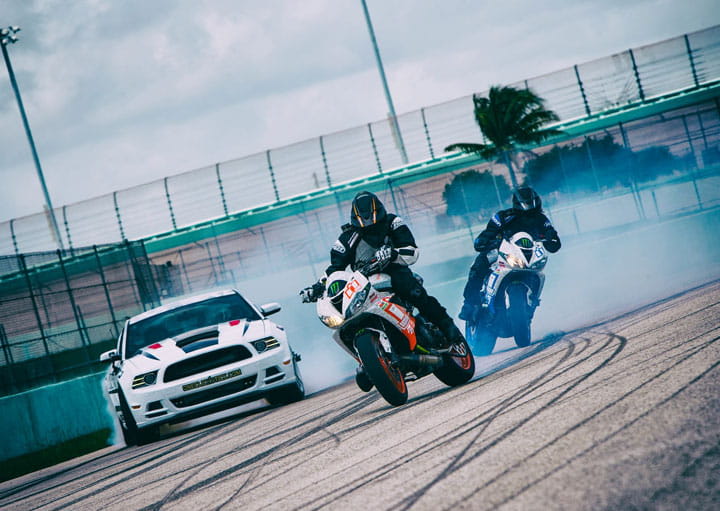 race winning. record breaking. history making.
Landspeed
Isle of Man TT
Daytona 200
Track - Supersports
Track - MOTO2
Ama Grand National Flat Track
Daredevils
Landspeed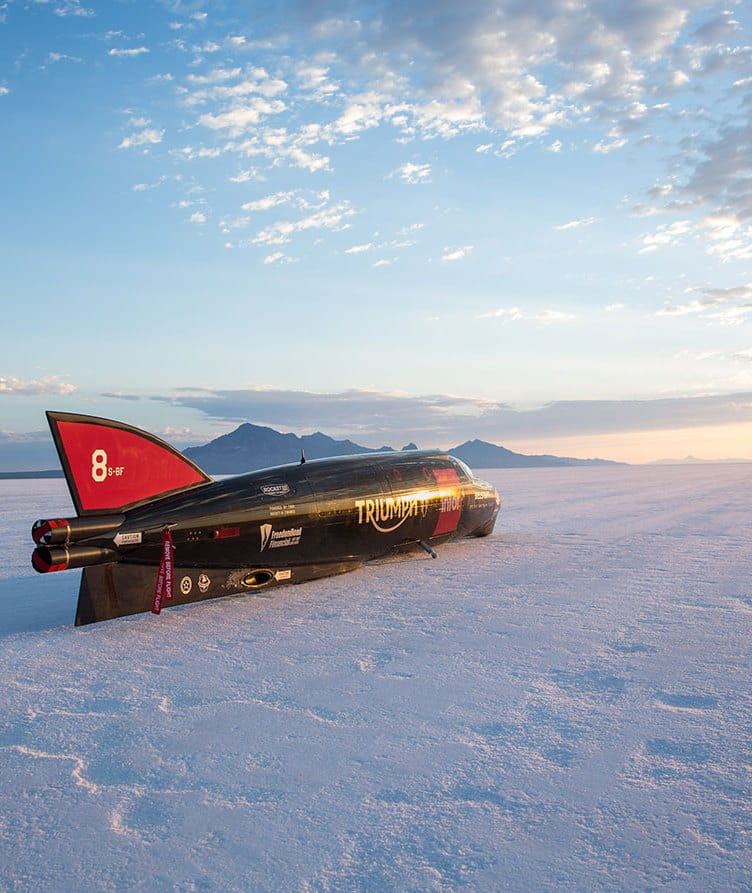 Isle of Man TT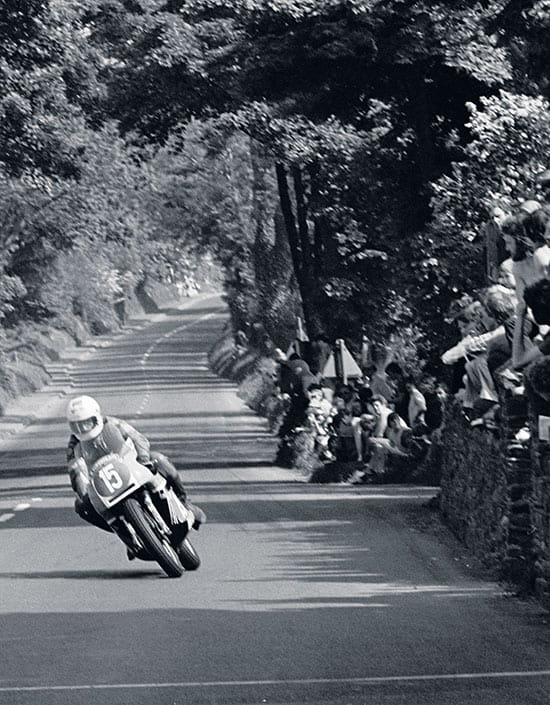 Image Source: Mortons Archive
Daytona 200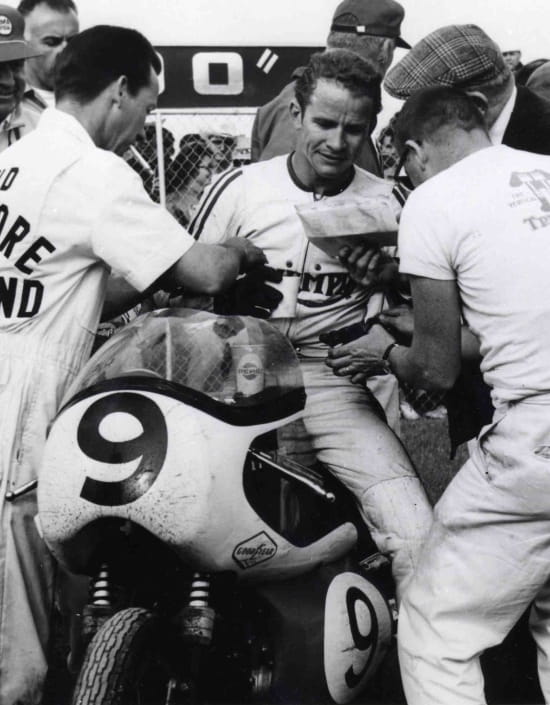 Image Source: John Nelson Archive
Track - Supersports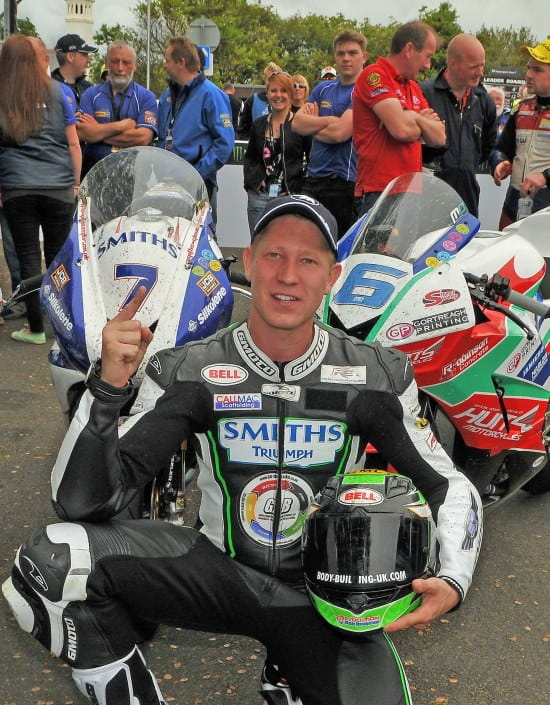 Track - MOTO2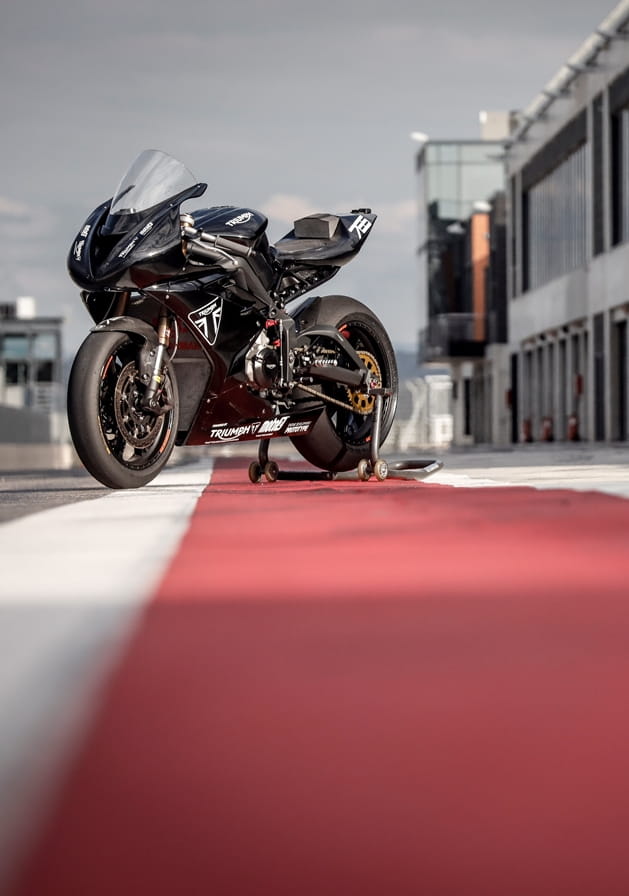 Ama Grand National Flat Track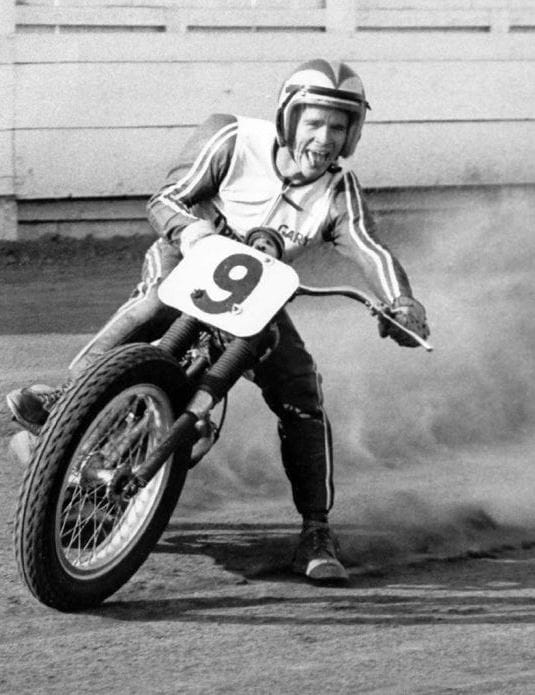 Daredevils