DEFINING GENUINE TRIUMPH ACCESSORIES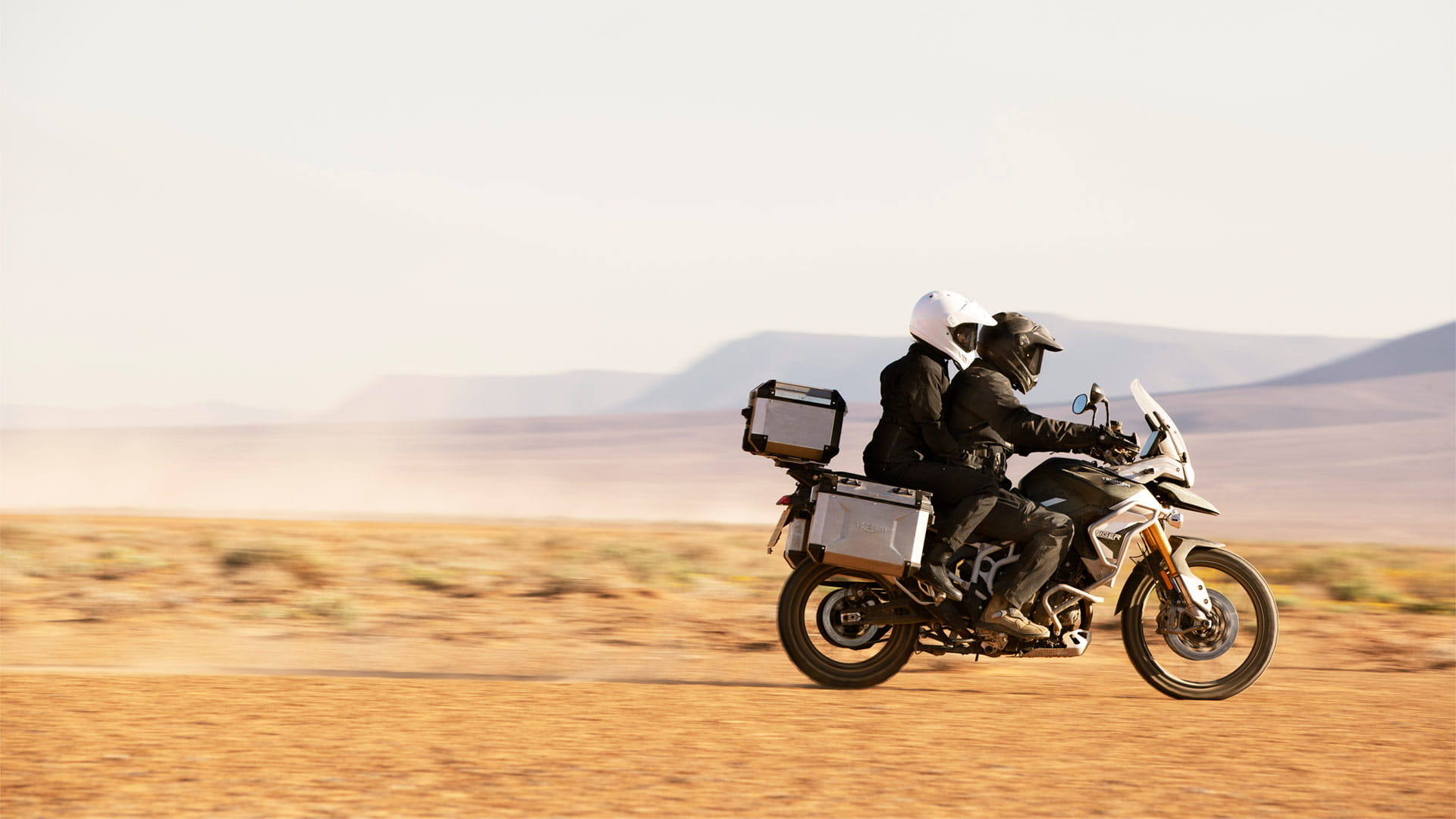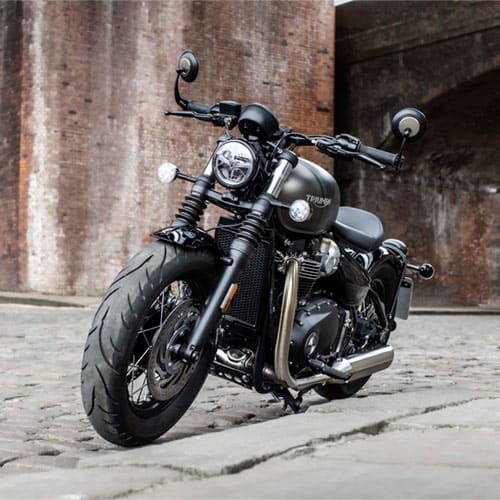 BUILT BY RIDERS, FOR RIDERS
Triumph motorcycles and accessories are born from our dedicated teams of specialist engineers who strive for the best fit, quality and build for the customer from the first sketch to the first production model to roll out from the factory. Our design engineers are riders too and only want the best for their ride.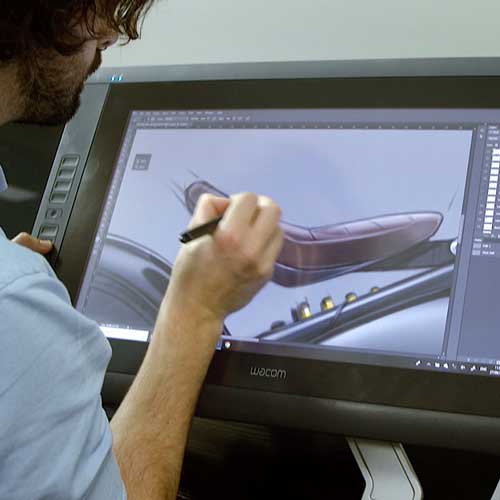 ENGINEERED
Two to three years may pass from an initial pre-concept design to full-on motorcycle production, and all Triumph accessories are developed alongside the bikes themselves at every design stage. That means every genuine accessory is perfectly designed for fit and performance to ensure you get the best from your ride down to the exact micron.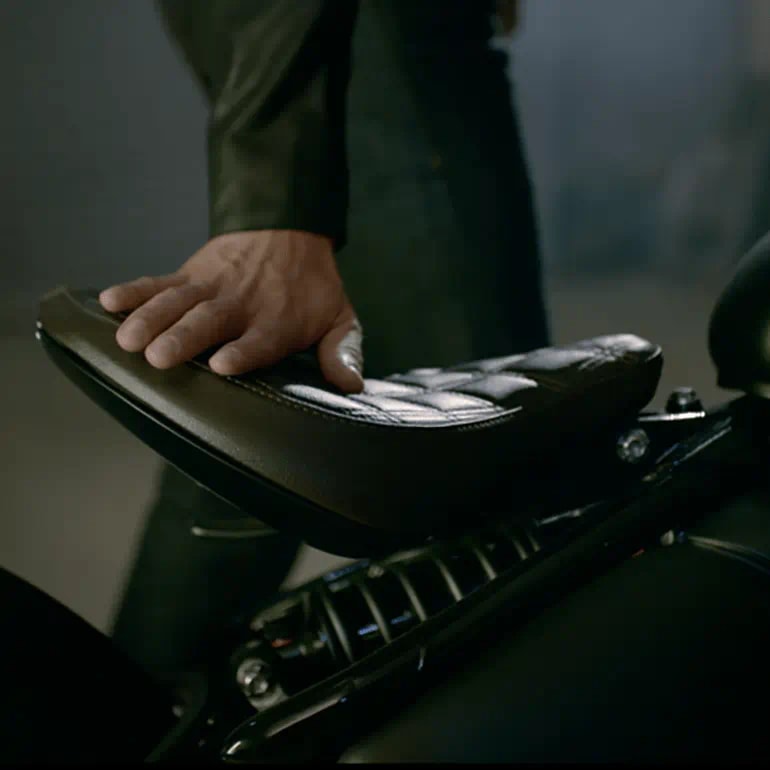 ORIGINAL
With every one of our genuine accessories designed alongside your motorcycle, there is no compromising your motorcycles iconic style. Choosing genuine accessories is the perfect way to personalise your Triumph motorcycle to reflect your riding style and needs.
At Triumph, every motorcycle we produce goes through hundreds of design and test processes throughout its development, but did you know that every accessory we produce goes through the exact same process? That means each genuine Triumph accessory is designed and built to the same quality standards as every Triumph motorcycle!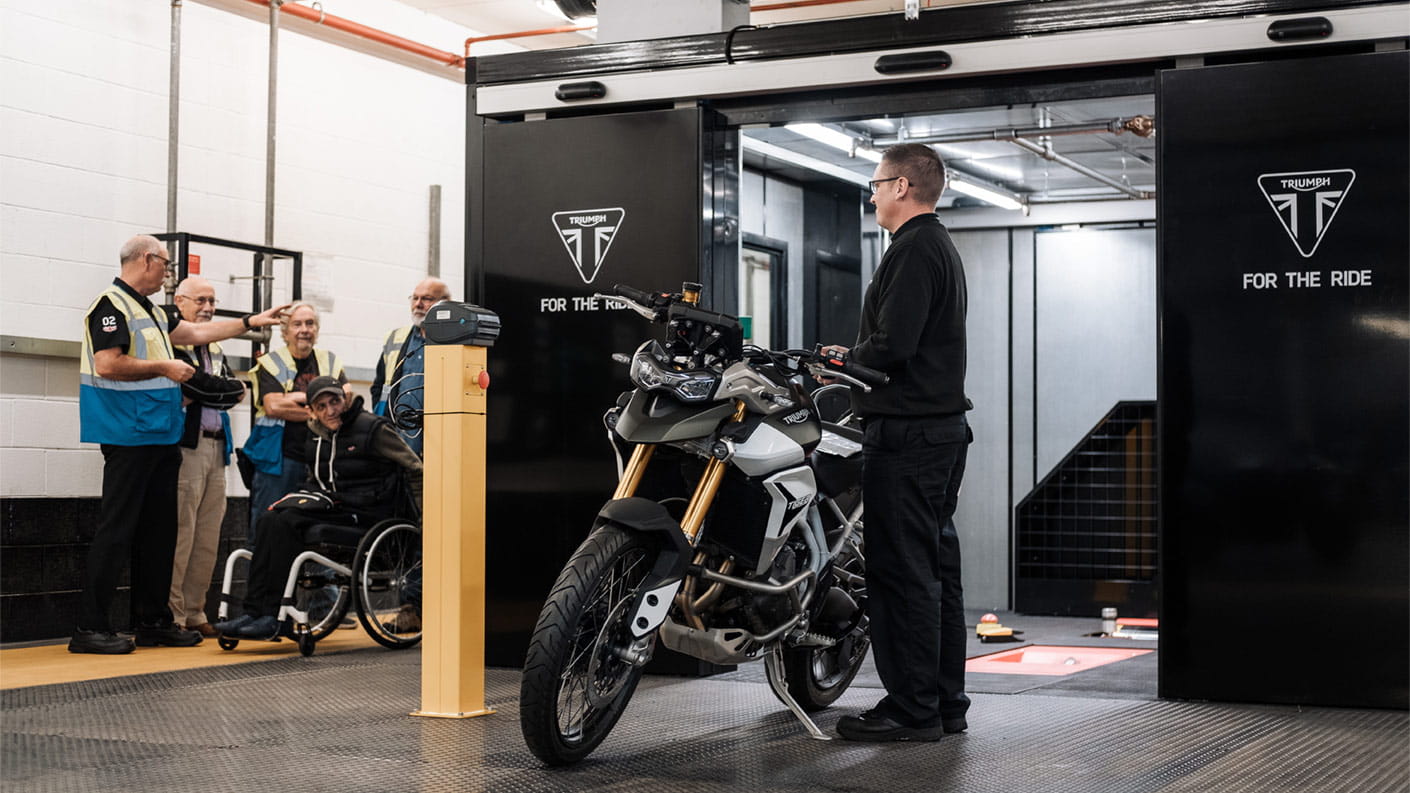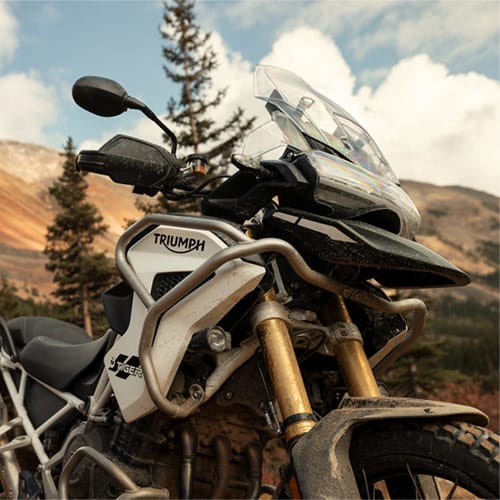 TWO-YEAR WARRANTY
All new Triumph genuine accessories which are purchased from and fitted by an authorised dealer are covered by an unlimited mileage 24-month warranty.
That means with every genuine accessory, you get the same design, detail and quality standard as your motorcycle was built to originally, and peace of mind for two years!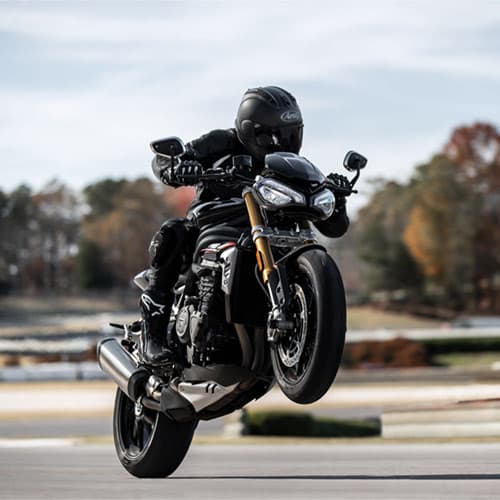 YOUR PERSONALITY
Only you can improve on our motorcycles. Why not customise your motorcycle to suit your ride whether that be off-road adventures or hair-raising corners, have confidence we have developed Triumph genuine accessories to be the best for the job.