SPEED TRIPLE 1200 RR
TRIPLE
POWERED
PERFECTION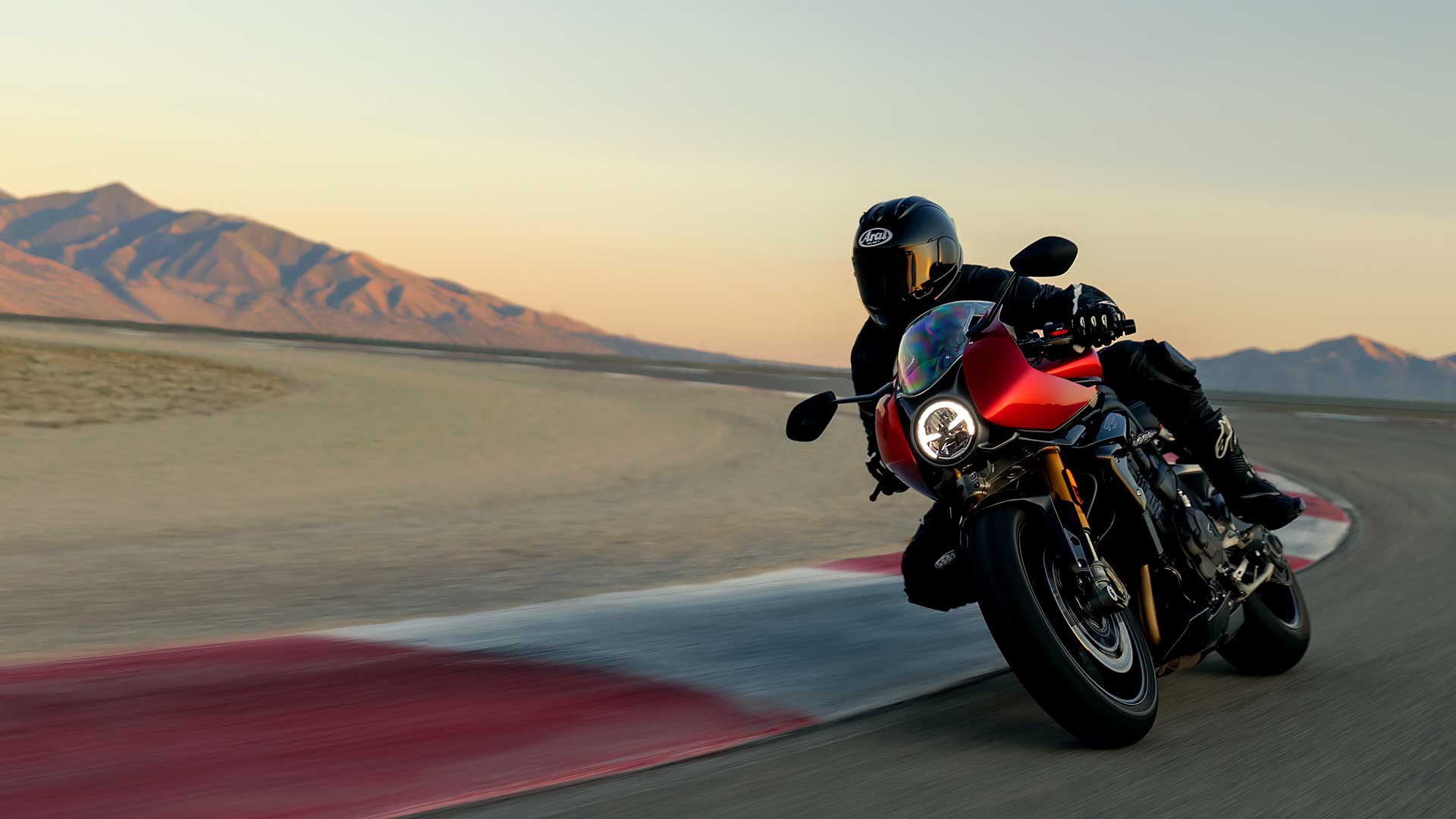 PURE ELEGANCE, PERFORMANCE AND ATTITUDE
Combining distinctive British elegance and style with exhilarating real-world performance, the Speed Triple 1200 RR is the ultimate sports bike for the road.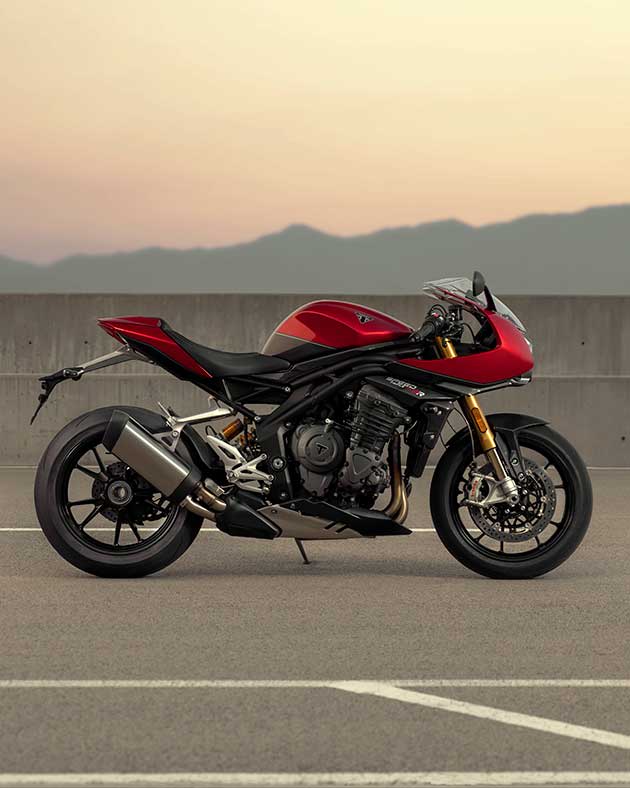 A statement in beauty, crafted sophistication and focused attitude, and the pinnacle in Speed Triple sports performance and handling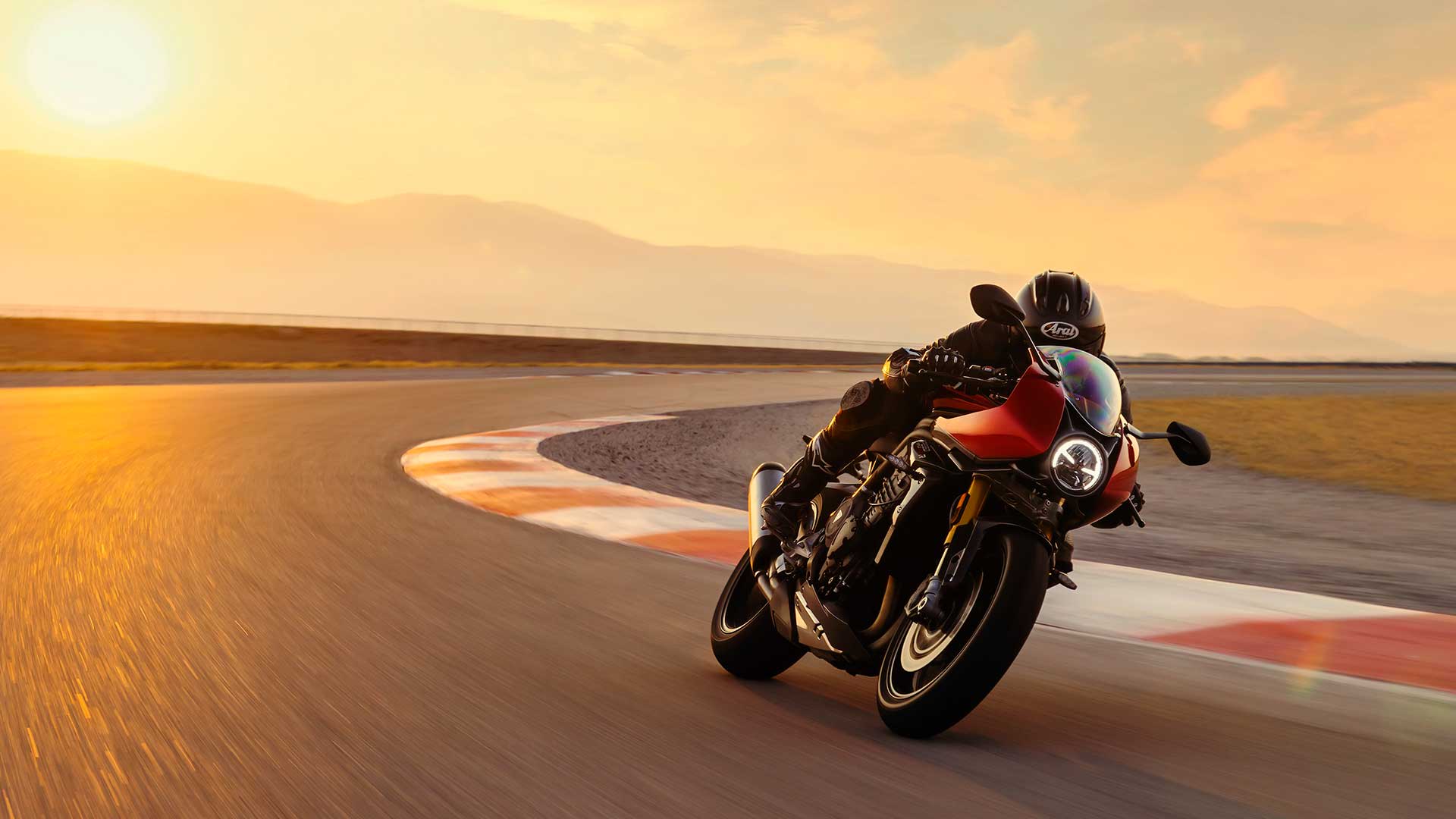 SPEED TRIPLE 1200 RR
As stunning to look at as it is exhilarating to ride, with the highest specification ever.
Starting from € 26.300,00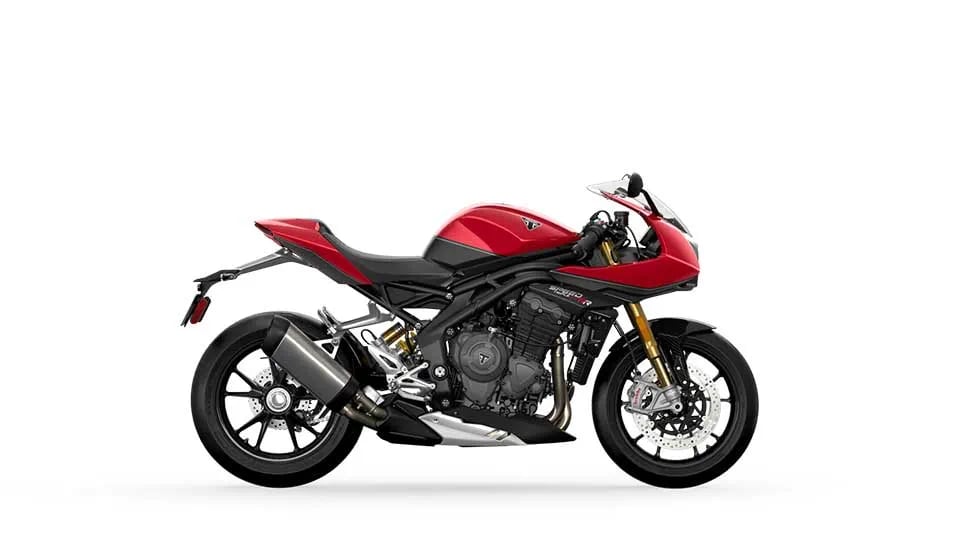 SPEED TRIPLE 1200 RR BOND EDITION
Limited to just 60 worldwide, the Speed Triple 1200 RR Bond Edition motorcycles are individually numbered.
Celebrating 60 years of Bond and the partnership between 007™ and Triumph.
NOT AVAILABLE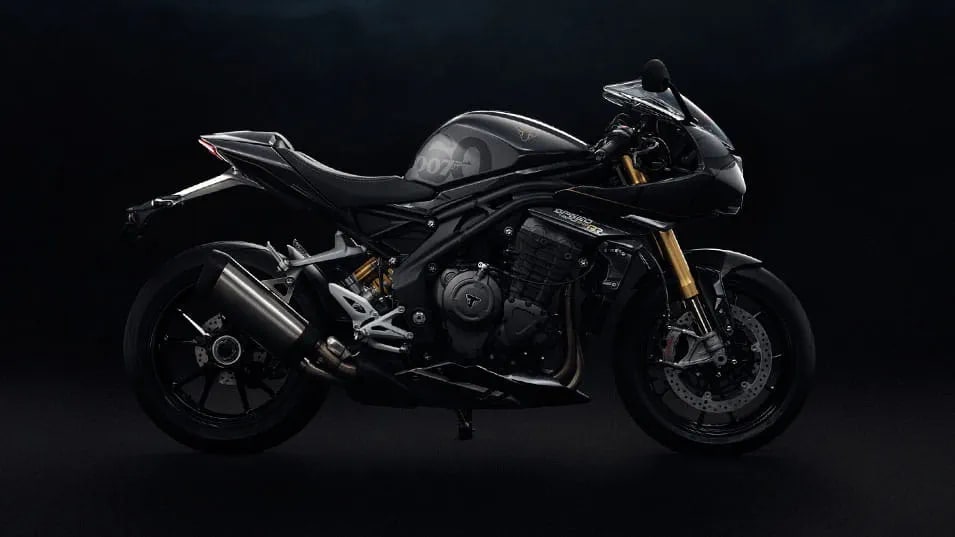 HANDLING REVOLUTION
With clip-on bars and a beautiful cockpit fairing, plus a more engaged riding position, the RR represents a major step up in handling.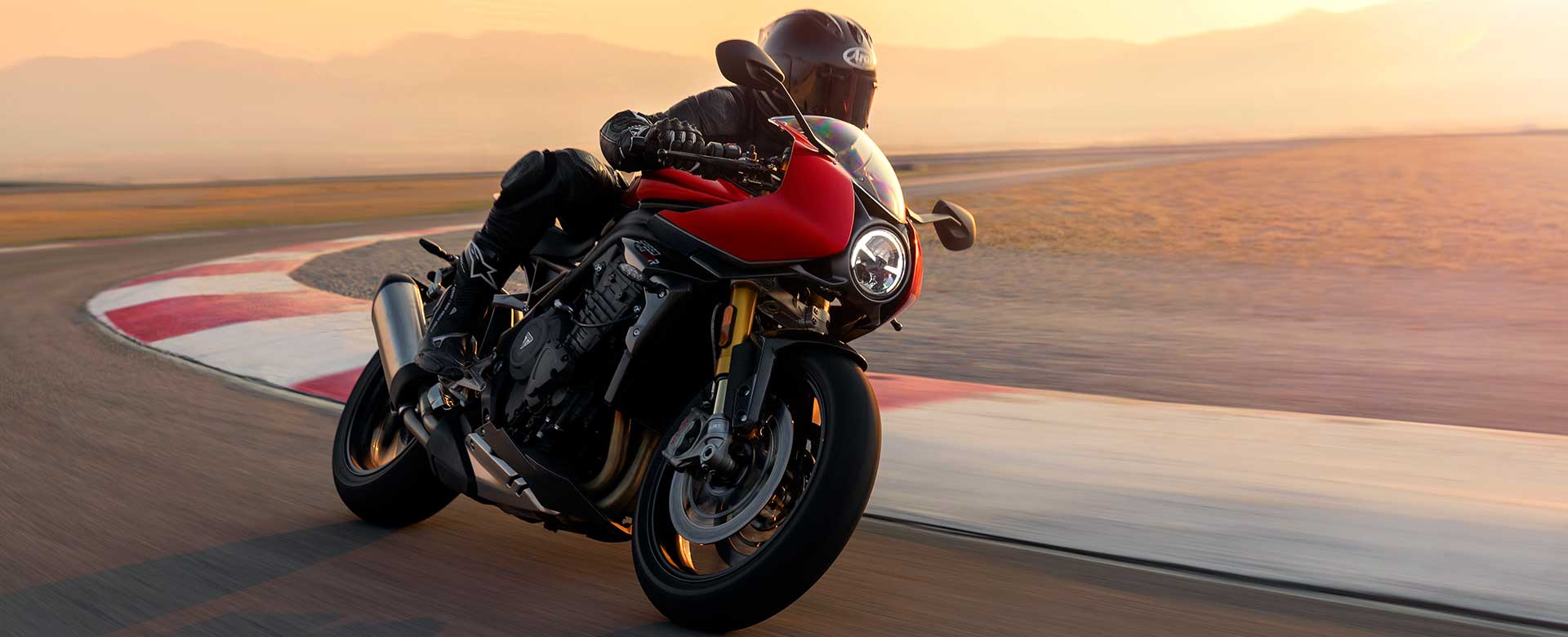 PREMIUM SPECIFICATION
Öhlins Smart EC 2.0 electronically-adjustable semi-active suspension delivers class-leading levels of performance, comfort and control.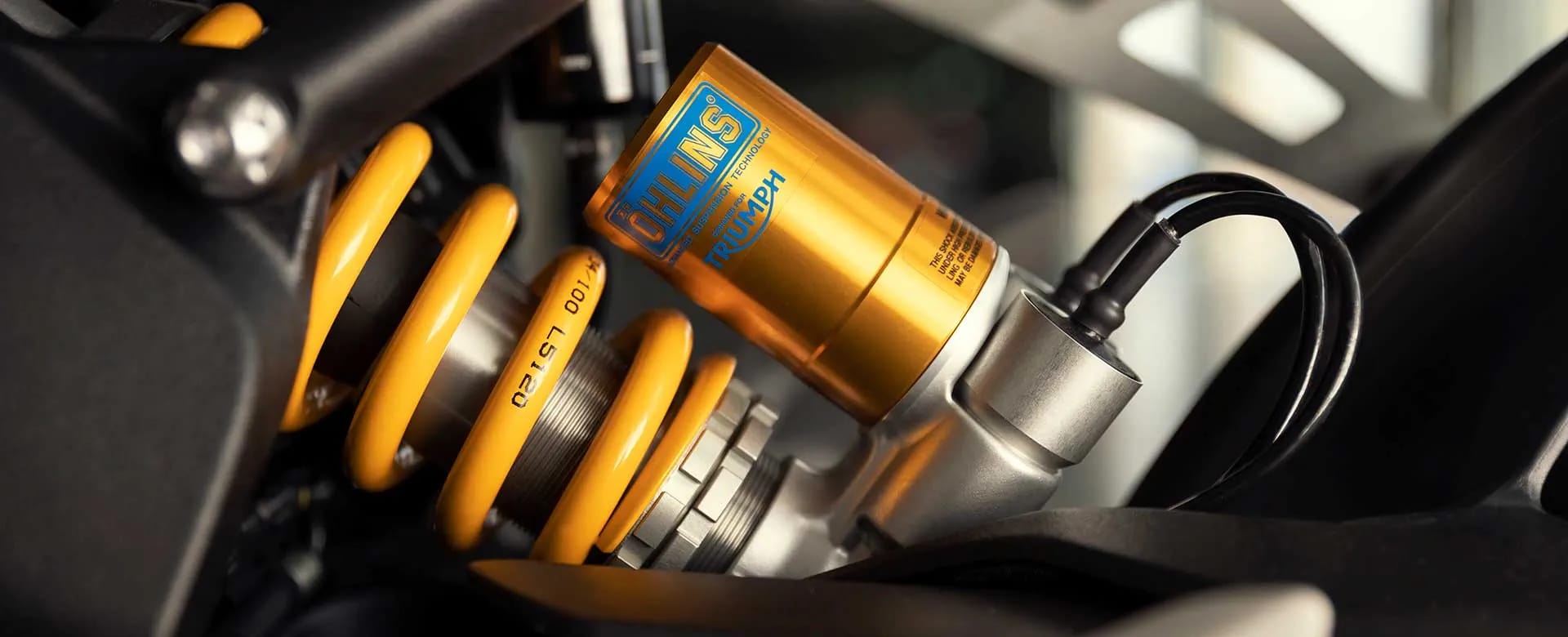 TRACK-SPEC TYRES
Pirelli Diablo Supercorsa V3 tyres deliver fully street legal racetrack performance and incredible grip.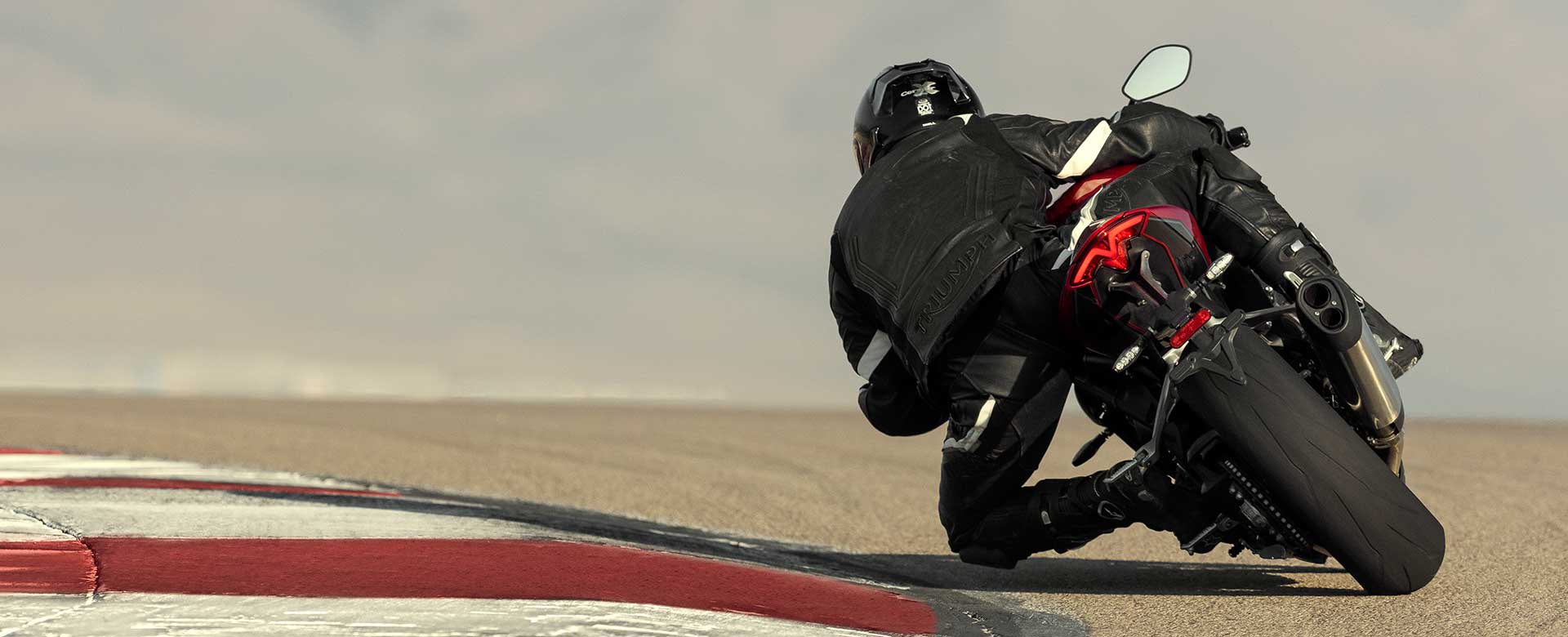 TRIPLE POWERED REVOLUTION
Blistering performance and the perfect throttle response from the 1160cc low-inertia engine – 180PS power and 125 Nm torque.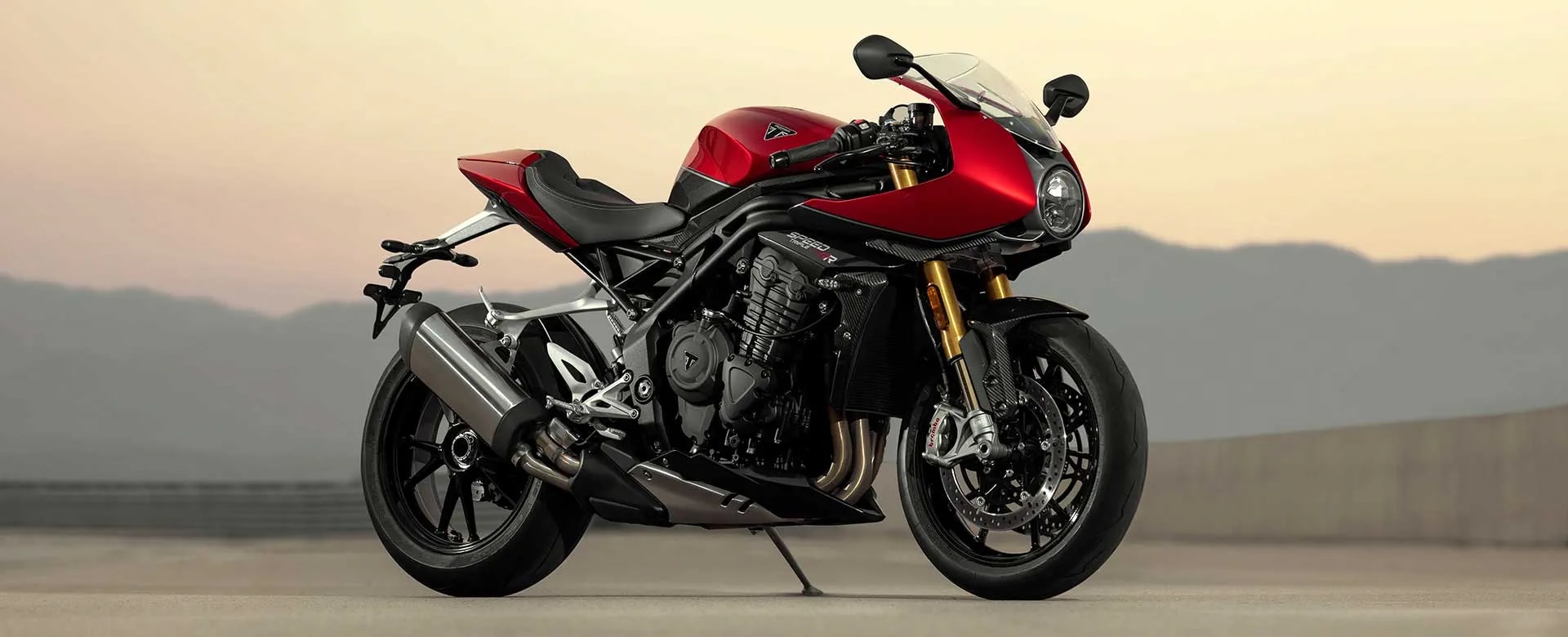 STATE-OF-THE-ART TECH
Fine-tuned to heighten the riding experience, the latest technology adds control and safety to excitement and adrenaline.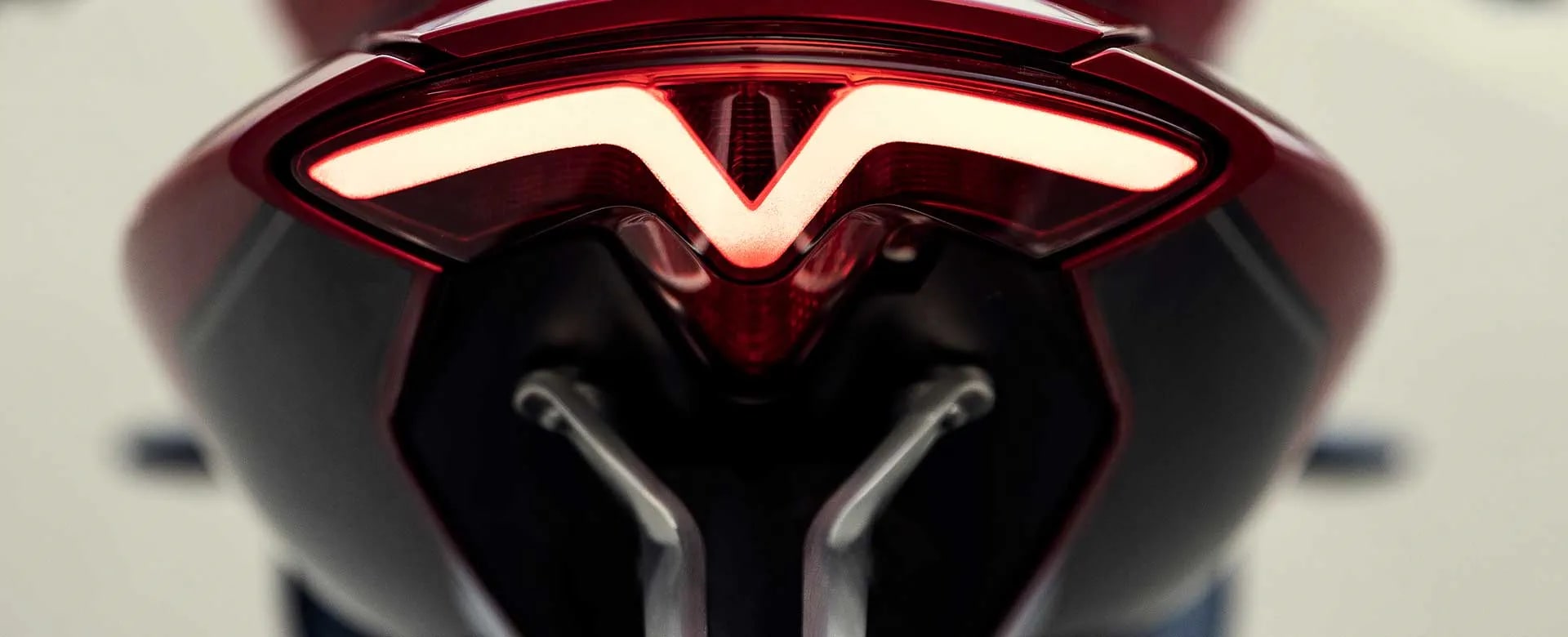 SPEED TRIPLE 1200 RR IN NUMBERS
TURN UP YOUR VOLUME
The raucous, characterful sound of the Speed Triple RR 3-cylinder engine is as unique as it is addictive.
Turn up the volume and press the button
Turn up the volume and press the button
Speed Triple 1200 RR LIVE LAUNCH
Speed Triple 1200 RR in action
Speed Triple 1200 RR in action
Speed Triple 1200 RR Accessories
Speed Triple 1200 RR Features and Benefits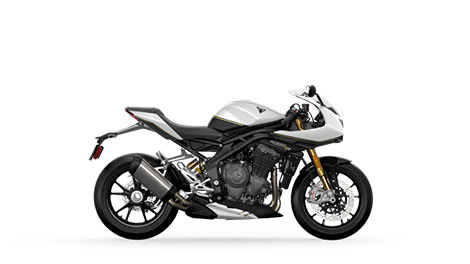 TEST RIDE THE SPEED TRIPLE 1200 RR