SPEED 400 ACCESSORIES
MAKE IT YOURS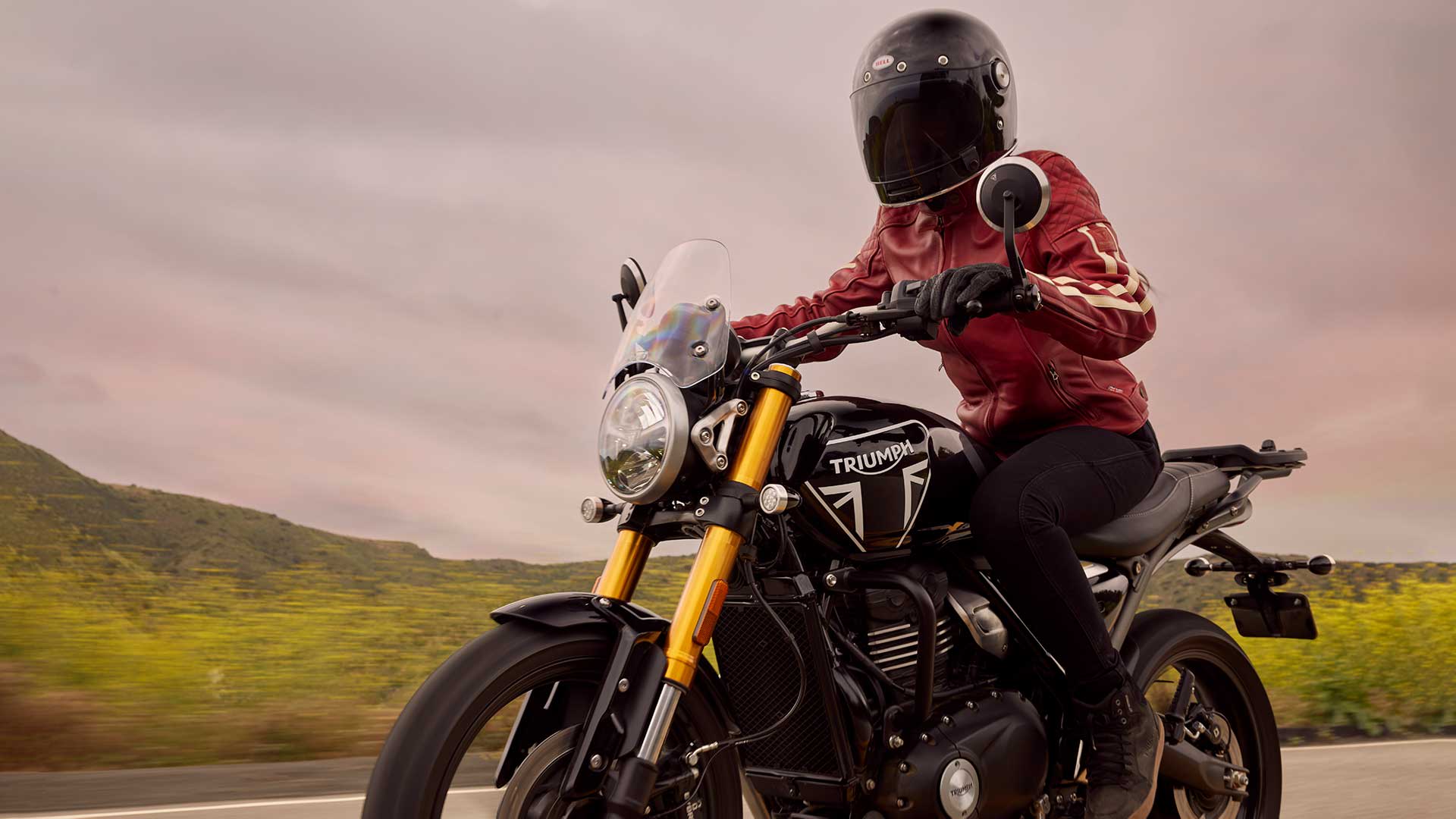 A selection of more than 20 Triumph Genuine accessories are available, adding even more versatility and style to the Speed 400. You can add accessories to your bike to be factory-fitted. Designed by the same engineers that created the Speed 400, and with the same two-year unlimited mileage warranty, you can rest assured that each part will fit and suit your new Speed 400 perfectly.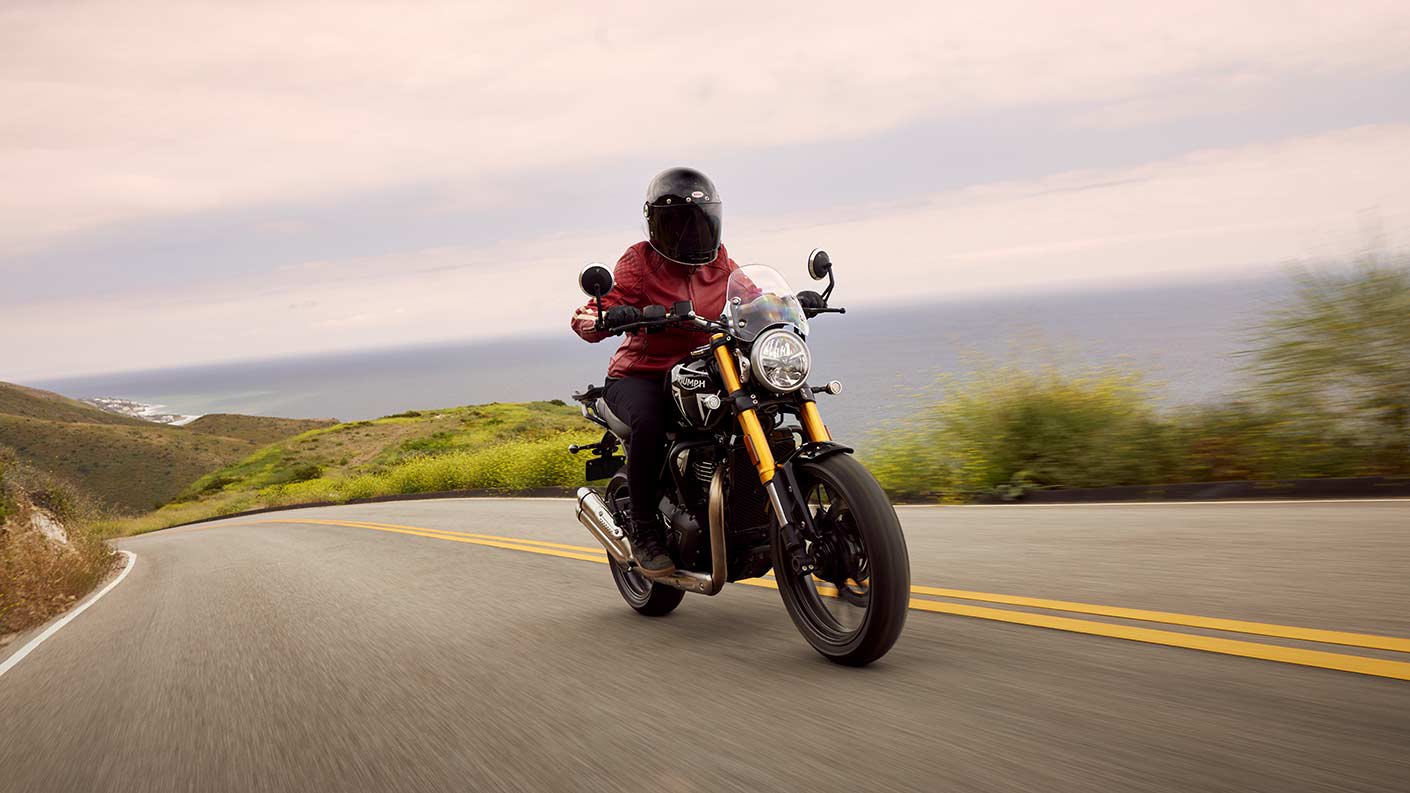 Style and comfort
Choose from a range of parts that will make your Speed 400 just how you want it. Direct replacement bullet indicators give a subtle new look and a touch of class with their satin black bodies and machined aluminium bezels. Or maybe you want to restyle the tank with different kneepads? A quilted seat with a stitched finish makes a statement and brings a little luxury to longer rides.
LED Bullet indicators
Knee Pads
Quilted Seat
LUGGAGE
A full range of Speed 400-specific luggage has been created to add a little practicality to the fun. The perfect bike for commuting with touring capability, equipping the Speed 400 to cope with your cargo really couldn't be easier. Choose from rigid and semi-rigid top boxes, each with their own bespoke mounting system or, for those who prefer to travel light, a simple luggage rack, nylon tank or roll bag could be the perfect option.
Rigid and Semi-Rigid Top Boxes
Luggage Rack
Nylon Tank Bag
Nylon Roll Bag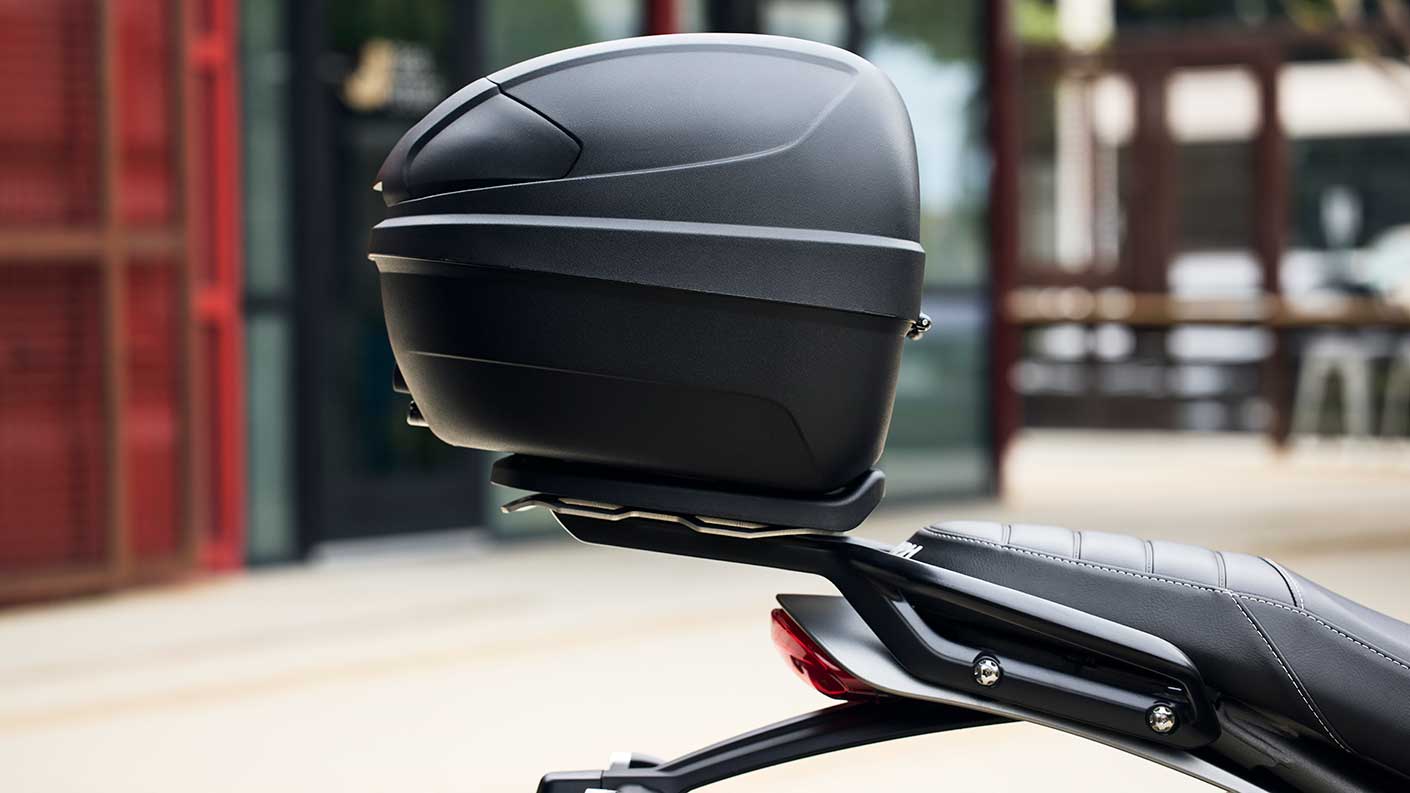 PROTECTION
Keeping you and your Speed 400 protected from the elements is well taken care of. A screen with a dedicated fitting kit is available to deflect the wind to reduce rider fatigue on longer rides. Easy to fit, and styled to suit, this is a must-have addition for distance riders.
To keep the Speed 400 out of harm's way on rougher roads, an aluminium sump guard, radiator guard and a headlight grille, that comes with its own bezel for easy fitment, all offer excellent protection from stone chips and debris. All-weather riders might wish to add the mud splash kit that consists of front and rear mudguard extenders and a rear hugger. These combine beautifully to protect from water spray and to prolong the life of the rear shock absorber in extreme conditions.
Upper and lower engine bars are also available — these provide superb protection against drops and spills, an essential add-on for the city rider.
Windscreen
Radiator Guard
Headlight Grille and Bezel
Aluminium Sump Guard
Mud Splash Kit
Upper and Lower Engine Bars
NEW SPEED 400
Born into a peerless bloodline, the Speed 400 has Triumph's unique Modern Classic roadster design in its DNA.
Available Jan 2024. € 6.995,00