GORE-TEX® and Triumph
READY FOR EVERY ADVENTURE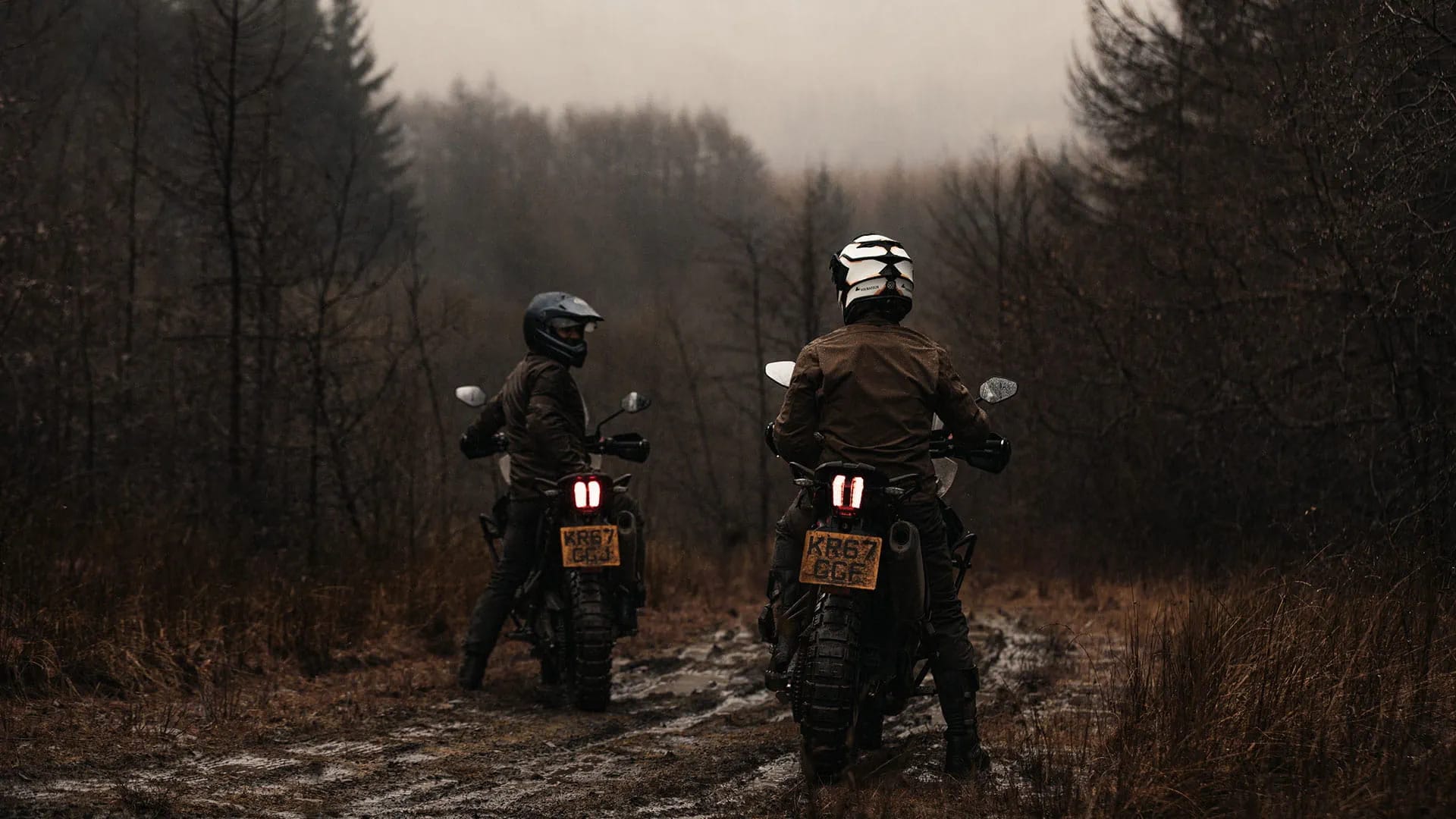 No matter what the journey, no matter what the climate, what you wear is as important as the motorcycle you choose in achieving the perfect ride.
Making sure every rider is equipped and prepared to take on any environment is something we're equally passionate about, and providing the most comprehensive rider clothing is a key aspect in helping you to enjoy any adventure. That's why we're working in partnership with GORE-TEX®, the globally renowned 'all-weather' protection specialist, to provide a collection of textile riderwear so you can get the most out of every ride.
THE GORE-TEX® MEMBRANE
At the centre of GORE-TEX® fabric is an extremely thin membrane of expanded polytetrafluoroethylene (ePTFE). This membrane has over 1.4 billion pores per square centimetre, and each is 20,000 times smaller than a water droplet. GORE-TEX® products employ a variety of uniquely constructed structured membranes that are bonded between a high-performance lining and durable textile materials. The fabric is then treated with a coating known as DWR – or a durable water repellent polymer, that beads water and prevents it from soaking in to the fabric. The combination of the membrane, DWR, and support materials gives the fabric its characteristics of being waterproof, windproof and breathable, perfect for riding in challenging conditions.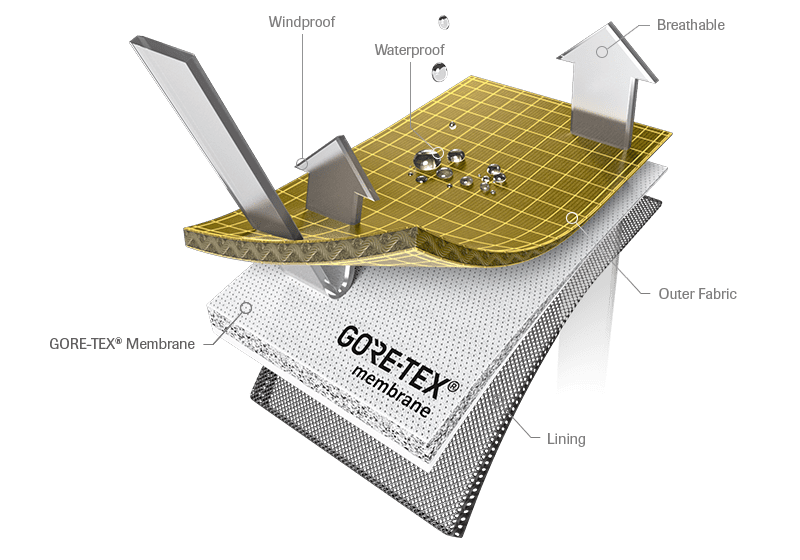 What sets GORE-TEX® apart is that the clothing range effectively utilises the membrane and DWR coating which remains waterproof over a considerable length of time while maintaining 'breathability' (the ability to allow water vapour from sweat to evaporate through the fabric). GORE-TEX® is able to withstand water-entry pressures encountered during severe weather and demanding surroundings, which means this clothing is a fantastic addition to the range of Triumph textile rider wear, especially for adventure riders.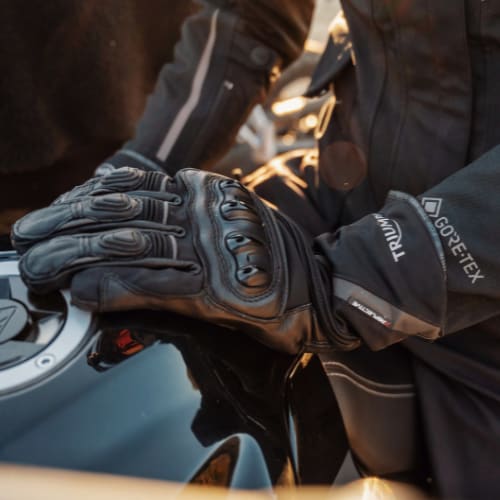 THE PARTNERSHIP
Providing a premium riding experience is ingrained in Triumph's DNA, and this includes supplying our riders with high quality clothing.

All Triumph rider wear is rigorously tested to provide our riders with increased protection, including from the elements, whilst also offering comfort and style. This same approach to developing products is shared by GORE-TEX®. That's why all GORE-TEX® products are only made available after passing a rigorous amount of testing, ensuring everything developed is fit for purpose and the product does what it is meant to do… which is enhance your ride.

The sharing of standards and mutual ambitions of enhancing the ride is why both companies have formed this partnership.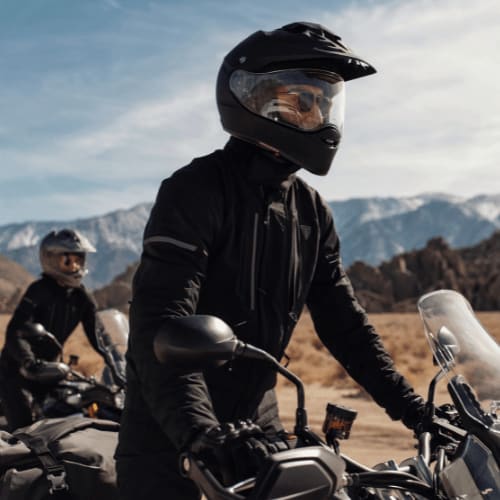 WHAT IS THE BENEFIT TO THE RIDER?
By keeping water out of the material you are wearing, GORE-TEX® clothing prevents heat loss, keeps you dry and comfortable, and works during extended use in harsh conditions.
The Triumph Rider Wear clothing range with GORE-TEX® includes both Men's and Women's designs, and provides riders with a significant level of climate protection, even during more extreme off-road adventures, without compromising comfort and flexibility.
When you are looking to take your adventure off-road and into harsher conditions, the range of premium textile jackets and trousers are packed with multi-functional features and constructed from high-end fabric technologies to provide you with the ultimate motorcycle gear, whatever the weather.
Our Clothing